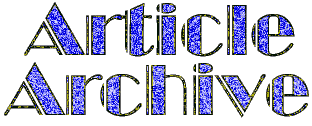 ---
The BFI's 100 Best British Films
1 The Third Man (1949, Carol Reed)
2 Brief Encounter (1945, David Lean)
3 Lawrence of Arabia (1962, David Lean)
4 The 39 Steps (1935, Alfred Hitchcock)
5 Great Expectations (1946, David Lean)
6 Kind Hearts and Coronets (1949, Robert Hamer)
7 Kes (1969 Ken Loach)
8 Don't Look Now (1973, Nicolas Roeg)
9 The Red Shoes (1948, Michael Powell, Emeric Pressburger)
10 Trainspotting (1996, Danny Boyle)
11 The Bridge on the River Kwai (1957, David Lean)
12 If... (1968, Lindsay Anderson)
13 The Ladykillers (1955, Alexander Mackendrick)
14 Saturday Night and Sunday Morning (1960, Karel Reisz)
15 Brighton Rock (1947, John Boulting)
16 Get Carter (1971, Mike Hodges)
17 The Lavender Hill Mob (1951, Charles Crichton)
18 Henry V (1944, Laurence Olivier)
19 Chariots of Fire (1981, Hugh Hudson)
20 A Matter of Life and Death (1946, Michael Powell, Emeric Pressburger)
21 The Long Good Friday (1980, John Mackenzie)
22 The Servant (1963, Joseph Losey)
23 Four Weddings and a Funeral (1994, Mike Newell)
24 Whisky Galore! (1949, Alexander Mackendrick)
25 The Full Monty (1997, Peter Cattaneo)
26 The Crying Game (1992, Neil Jordan)
27 Dr Zhivago (1965, David Lean)
28 Monty Python's Life of Brian (1979, Terry Jones)
29 Withnail and I (1987, Bruce Robinson)
30 Gregory's Girl (1980, Bill Forsyth)
31 Zulu (1964, Cy Endfield)
32 Room at the Top (1958, Jack Clayton)
33 Alfie (1966, Lewis Gilbert)
34 Gandhi (1982, Richard Attenborough)
35 The Lady Vanishes (1938, Alfred Hitchcock)
36 The Italian Job (1969, Peter Collinson)
37 Local Hero (1983, Bill Forsyth)
38 The Commitments (1991, Alan Parker)
39 A Fish Called Wanda (1988, Charles Crichton)
40 Secrets & Lies (1995, Mike Leigh)
41 Dr No (1962, Terence Young)
42 The Madness of King George (1994, Nicholas Hytner)
43 A Man for All Seasons (1966, Fred Zimmermann)
44 Black Narcissus (1947, Michael Powell, Emeric Pressburger)
45 The Life and Death of Colonel Blimp (1943, Michael Powell, Emeric
Pressburger)
46 Oliver Twist (1948, David Lean)
47 I'm All Right Jack (1959, John Boulting)
48 Performance (1970, Nicolas Roeg, Donald Cammell)
49 Shakespeare in Love (1998, John Madden)
50 My Beautiful Launderette (1985, Stephen Frears)
51 Tom Jones (1963, Tony Richardson)
52 This Sporting Life (1967, Lindsay Anderson)
53 My Left Foot (1989, Jim Sheridan)
54 Brazil (1985, Terry Gilliam)
55 The English Patient (1996, Anthony Minghella)
56 A Taste of Honey (1961, Tony Richardson)
57 The Go-Between (1970, Joseph Losey)
58 The Man in the White Suit (1951, Alexander Mackendrick)
59 The Ipcress File (1965, Sidney J Furie)
60 Blow Up (1966, Michelangelo Antonioni)
61 The Loneliness of the Long Distance Runner (1962, Tony Richardson)
62 Sense and Sensibility (1995, Ang Lee)
63 Passport to Pimlico (1949, Henry Cornelius)
64 The Remains of the Day (1993, James Ivory)
65 Sunday, Bloody Sunday (1971, John Schlesinger)
66 The Railway Children (1970, Lionel Jeffries)
67 Mona Lisa (1986, Neil Jordan)
68 The Dam Busters (1955, Michael Anderson)
69 Hamlet (1948, Laurence Olivier)
70 Goldfinger (1964, Guy Hamilton)
71 Elizabeth (1998, Shekhar Kapur)
72 Goodbye, Mr. Chips (1939, Sam Wood)
73 A Room with a View (1985, James Ivory)
74 The Day of the Jackal (1973, Fred Zinnemann)
75 The Cruel Sea (1952, Charles Frend)
76 Billy Liar (1963, John Schlesinger)
77 Oliver (1968, Carol Reed)
78 Peeping Tom (1960, Michael Powell)
79 Far From the Madding Crowd (1967, John Schlesinger)
80 The Draughtsman's Contract (1982, Peter Greenaway)
81 A Clockwork Orange (1971, Stanley Kubrick)
82 Distant Voices, Still Lives (1988, Terence Davies)
83 Darling (1965, John Schlesinger)
84 Educating Rita (1983, Lewis Gilbert)
85 Brassed Off (1996, Mark Herman)
86 Genevieve (1953, Henry Cornelius)
87 Women in Love (1969, Ken Russell)
88 A Hard Day's Night (1964, Richard Lester)
89 Fires Were Started (documentary, 1943, Humphrey Jennings)
90 Hope and Glory (1981, John Boorman)
91 My name is Joe (1998, Ken Loach)
92 In Which We Serve (1942 Noel Coward, David Lean)
93 Caravaggio (1986, Derek Jarman)
94 The Belles of St Trinian's (1954, Frank Launder)
95 Life Is Sweet (1990, Mike Leigh)
96 The Wicker Man (1973, Robin Hardy)
97 Nil By Mouth (1997, Gary Oldman)
98 Small Faces (1995, Gillies Mackinnon)
99 Carry On Up the Khyber (1968, Gerald Thomas)
100 The Killing Fields (1984, Roland Joffe)
Number Crunching
| | | | | | | |
| --- | --- | --- | --- | --- | --- | --- |
| 30s | 40s | 50s | 60s | 70s | 80s | 90s |
| 3 | 16 | 10 | 26 | 10 | 18 | 17 |
At first glimpse, this is a very respectable list. Few of the films definitely don't deserve their place. Maybe it's because we currently lack a movement such as Free Cinema or the Swinging Sixties, but there seems to be little here that could be described as a temporary fad.
Comedies are well represented (26 or so) but they are mostly respectable (5 Ealings) or modern. There are none of the glorious low comics like Formby or Hay, though a Carry On sneaks in at number 99.
Horror is totally absent (unless you count The Wicker Man which I'd put as more of a mystery/thriller). No Dead of Night, Night of the Demon and Witchfinder General; and absolutely no Hammer. Dracula, Prince of Darkness should have made a show.
No woman director makes the list, though maybe only Sally Potter's Orlando and Antonia Bird's Priest really stood a chance.
There are 7 David Lean's, 4 Powell and Pressburger's (plus Peeping Tom) and 4 John Schlesinger's.
So, that's the BFI's list. Our list has now been compiled and the results are here.