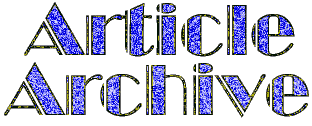 ---
British Musicals of the 1930s Vol 1
It doesn't feel like more than a couple of weeks since I reviewed the first volume of Network's Ealing Studios Rarities Collection, though since they've been releasing them at a rate of one a month and they're now on volume 8 it was a little bit longer than that. Now there's a new set of films to collect as Network releases Volume 1 in the British Musicals of the 1930s series.
There are four films on two DVDs in each volume. Because the series concentrates on one genre over a narrower timeframe the films in this volume are a more homogenous bunch than those in the Rarities series. They do however provide a representative sample of the range on offer to audiences in the 30s:
Over She Goes (1937) - Silly-ass frolics.
Harmony Heaven (1930) - Early talkies backstage musical.
Music Hath Charms (1935) - Star vehicle for hot bandleader.
The Song You Gave Me (1933) - Viennese romance
Stanley Lupino featured in the first of the rarities, so it's apt that he features here too. As in the other release, his film is the best of the bunch. Over She Goes is a solid star vehicle set in a PG Wodehouse-style country house with all the comic romantic complications that implies.
Harmony Heaven probably wasn't up to much even when it was first released, and it looks pretty shabby now but it does provide a valuable glimpse at the reality of London musicals, before Busby Berkley came along and rewrote the rules about how to do musicals on film.
Music Hath Charms is built around Henry Hall and His Dance Band's listeners. Plotless, baggy and frankly downright peculiar, it does at least feature plenty of songs. Finally there's The Song You Gave Me where Bebe Daniels, a real Hollywood star, gets given rubbish to do as a singer in love with her (male) secretary.
The set includes image galleries for the films, plus script PDFs for Harmony Heaven and Music Hath Charms. The big disappointment is that Harmony Heaven is presented in black and white when it was released in colour (at least according to most sources).
This collection is not going to convince unbelievers of the merits of British musicals, but there's a lot here for fans of the period: rare performances by obscure light entertainment figures, lovely production designs, fab frocks and lashings of period charm.