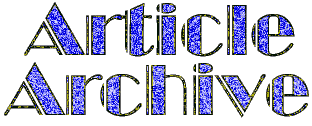 ---
Ealing Studios Rarities Collection Vol 1
Rejoice, rejoice! Network DVD has signed a contract with Studio Canal+ for the rights to hundreds of British films. This DVD release is the start of an ambitious programme covering most of British film history.
There are four films over two DVDs in this volume and they're a very disparate bunch.
Escape (1930) - very early talkie, with an all-star cast
West of Zanzibar (1954) - technicolor African epic
Penny Paradise (1938) - sentimental working class musical
Cheer Up! (1936) - showbiz musical
Ealing films have had decent-enough DVD releases when it comes to its star comedies from Formby and Hay and its post-war run of comedies and drama but there are huge gaps in what is available. This release helps fill these gaps. Escape counts as the very first Ealing film (though it was filmed in Beaconsfield and the company had yet to adopt the Ealing label) while West of Zanzibar comes from the dying days of the studio.
None of the films are classics, but they are all solidly interesting. For me the best of the bunch is Cheer Up!, one of those cheerfully inept 30s British musicals that keep a smile on your face even as you wince at their lack of polish. Star Stanley Lupino was a major figure in 30s entertainment and its good to finally have one of his films available.
Network has a good reputation for its TV releases and they've lived up to that reputation here. There are few extras to speak of - a photo gallery and a trailer for West of Zanzibar - and sadly no subtitles, but what matters is we have great transfers of decent prints. There appears to have been no restoration work but the prints of Penny Paradise and Cheer Up! seem virtually flawless and the other two films aren't too shabby either.
The films come in an ultra-slim case which suggests that the collection will eventually be released all together as a boxed set so you might want to wait if you particularly like sets. At this price though, you might as well take the plunge and collect each release as it comes out.