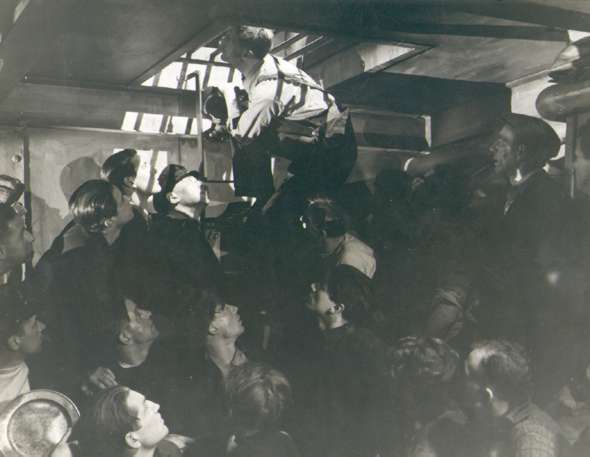 The Caption reads:

FOR FREEDOM

The Battle of the River Plate

a Gainsborough Picture

Actual persons appearing in this picture include officers and men of H.M.S. Exeter and Ajax and prisoners on the Altmark.

You will see officers and men of the Ajax, Exeter relive the greatest naval drama in history.

You will see British Merchantmen going through hell in the battle of the Graf Spee.

You will see British prisoners rescued from the Altmark by our Navy.

At the cry of "The Navy is here" the men cheered lustily and this lucky chap looking through the grille was the first to see them.