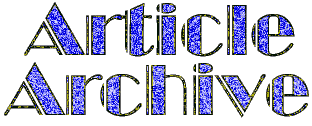 ---
Mancunian Film Corporation: Missing Films.
In 1992, the BFI initiated a search for some of Britain's lost films: Missing Believed Lost. There are, however, more missing films than the 92 specifically listed in this hunt. Now the hunt is on for some of Mancunian Films finest productions.
Mancunian Film Corporation was unique in the history of British film. Their tiny studio was the only one operating outside the Home Counties, and they concentrated on ultra-low budget productions filled with variety acts popular in the North West. As a result, their productions were rarely released south of Liverpool and were ignored by the critics.
Despite the limitations of most of these films, the presence of so many of the popular performers of the day make them fascinating social documents. Comics such as Frank Randle, Norman Evans and Jewel and Warriss, and singers such as Josef Locke and Anne Zeigler and Webster Booth, as well as a host of obscure acts who would otherwise only be names on faded billposters graced these films.
The recent rediscovery of the complete version of Boots! Boots! (which no one knew was incomplete) has shown that there are films out there waiting to be uncovered. Many of Mancunian's films were released on 16 mm in the 50s and maybe this hunt will uncover them. The aim is to get them preserved in the North West Film Archive.
These are the films sought.
Lost:
Love, Mirth and Melody (1934)
Musical Medley (1934)
Dodging the Dole (1936) with Barry K. Barnes
Calling All Crooks (1938) with Leslie Perrins, Duggie Wakefield
Under New Management (1945) (AKA Honeymoon Hotel) with Norman Evans, Nat Jackley (Found! - in the UCLA archive, the last reel is in poor condition but the rest is fine)
Somewhere in Politics (1948) with Frank Randle, Tessie O'Shea, Josef Locke
Lets Have a Murder (1950) with Jimmy Jewel, Ben Warriss, Stewart Rome
Those People Next Door (1952) with Jack Warner (Found! - in California, and the print is now safely in the North West Film Archive)
Only exist in bad or truncated prints:
Cup-Tie Honeymoon (1947) with Sandy Powell
Holidays with Pay (1948) with Frank Randle, Tessie O'Shea, Josef Locke
What-a-Carry-On! (1949) with Jimmy Jewel, Ben Warriss, Josef Locke
School for Randle (1949) with Frank Randle, Maudie Edwards, Jimmy Clitheroe
If you can help then please contact me.