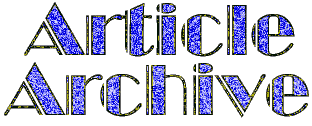 ---
If War Should Come: The GPO Film Unit Vol 3
From its establishment in 1934 until it morphed into the Crown Film Unit at the outbreak of war, The GPO Film Unit was at the cutting edge of the British documentary movement. The BFI is releasing a three volume chronological survey of its output on DVD.
The last volume takes the story of the GPO Film Unit from 1939 until it became the Crown Film Unit in 1941. Naturally, the war dominates this period but the earlier films seem determined to capture British life one last time before the storm breaks. Even laying a telephone cable becomes an excuse to celebrate the pre-war pastoral idyll in A Midsummer Day's Work. The mood darkens as war approaches and the preparations begin: shelters are built, children evacuated, gas masks issued and the population registered. Then the Blitz hits and the GPO unit's on hand to record the finest hour.
After the experimentation and fun of the first two sets, the films of set three feel far more functional. It's as though the shock of the war has stifled creativity at least as far as the development of film grammar is concerned. With such a huge subject before their lenses, the filmmakers concentrate on recording the times. There are iconic images here, but few classic films. The real masterpieces would come in the later part of the war when the filmmakers were more at ease with their subject. Most typical of the period is the hectoring, blustering commentary that accompanies many of the films; the filmmakers had yet to learn the gentle art of persuasion.
Among the pleasures of the set is the chance to compare London Can Take It, created for the American market, to Britain Can Take It, re-edited for the home market. The little-known The Islanders is the main discovery of this set with its portrait of island life throughout Britain, and Jenning's classic Spare Time captures the small pleasures of everyday life between the war.
DVD features
The discs come in a lovely package complete with a thorough booklet providing mini essays on each of the films, biographies of many of the film makers, and historical overviews of the GPO Film Unit's work. New transfers have been made of all the films and they come with subtitles. All in all, a very handsome production and an essential purchase of anyone interested in the films or the history of the period.
DVD 1

The Islanders

A Midsummer Day's Work

SS Ionian

If War Should Come

The First Days

War Library Items 1, 2 and 3

extra

Interview with Pat Jackson

DVD 2

Squadron 992

La Cause Commune

French Communiqué

The Front Line

Men of the Lightship

London Can Take It

Spring Offensive

The Story of an Air Communiqué

War and Order

Christmas Under Fire

extra

Britain Can Take It
| | |
| --- | --- |
| | Pal - Region 2 |