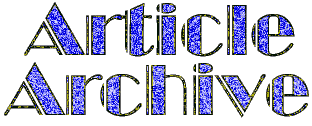 ---
The Lost Comic Heritage
With so many TV channels to choose from, and hundreds of DVDs and videos being released every month you'd imagine it would be a simple matter to see anything you want. Yet there are big gaps in our cinema heritage, and no gap is bigger than that where the great British comics should be.
The now defunct Carlton Cinema channel showed a few of the greats, and the near-legendary VCI British Classics Collection put some of them out on video, but most of our comic heritage has been ignored and is fading from memory.
The trouble is that only the familiar names are on offer. Will Hay and George Formby films are out there on video but there is a whole bunch of other comedians who are being lost to future generations. Here are some examples:
Ernie Lotinga: His Josser series of films was hugely popular in the early talkie period, now where are they?

The Aldwych Farces: This legendary theatrical series, with its gallery of silly asses, is a major influence on British comedy. Most of them were filmed so why can't we see them?

Old Mother Riley: It's hard to believe that there's a whole generation of kids who've never had the chance to meet Old Mother Riley and her lovely daughter Kitty.

Arthur Askey: Once hugely popular, his wartime films are among the best comedies of the period.

Sydney Howard: The best comic you've never heard of. Imagine the na´vetÚ of Harry Langdon crossed with the gloominess of Tony Hancock.

Jack Hulbert and Cicely Courtneidge: Britain's favourite uncle and auntie.

Walter Forde: He's mainly remembered for directing some classic comedies, but he was also our foremost silent film comic. Why can't we see his films?

Frank Randle: Anarchy in the UK. He and his Mancunian cohorts blew raspberries at any notion of dignity or propriety. A couple of his films have been released on video, but in incredibly limited editions.

The Crazy Gang: They've been described as Britain's answer to The Marx Brothers, but since none of them plays the bloody harp they're at least five minutes funnier per film.

Jack Buchanan: Debonair star of a dozen or so musical comedies. We can see him in The Band Wagon, but we can't see him in his prime in a British film.
The great strength of British comedy is that it can draw on sources as diverse as music hall slap-stick, monologues, farce and Shakespeare. By reducing the "gene-pool" of comedy to just names some twenty-something scheduler can recognise, we seriously damage the inventiveness of the next generation of comedians.
A similar thing has already happened to British pop music: all the popular stations play the same narrow range of music. There are some niche stations, but even they stick to lowest common denominator programming. Since the 90s it's been impossible to be surprised by music radio. As a consequence, there's very little inventiveness left in British pop music. Most of it is a pale imitation of the hip-hop or Seattle grunge bands which were all this generation of musicians got to hear when they were growing up. Why does the same thing have to happen to British comedy?
Though it may be uneconomic to release these films on video, it's surely not economic to maintain them in the archive unviewed. The more they remain unviewed, the more they slip from our collective memory and thus the more uneconomic their release becomes. I do have a solution, at least for those films owned by Carlton.
Those of us unfortunate enough to be awake at four in the morning have had the misfortune to see Nightscreen - the TV equivalent of those coming-attraction slides they used to show in cinemas in the 20s and 30s. That's an hour and a half of primary school-level PowerPoint presentation. Wouldn't it be easier to shove on an old film - an old film to which your company owns the rights outright and which is lying in your basement untouched?
Maybe there is some sort of Chinese Wall between the archive section and the TV company. Yet it could be in the archive company's interest to provide their old films to TV as a loss leader. That way Carlton can keep their ancient material in the public eye and build up a market for a proper DVD release.