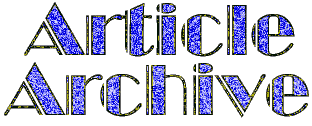 ---
Terry Johnson's most famous play is probably Insignificance which included portrayals of Einstein and Monroe and other American icons. His latest play at the Royal National Theatre takes a look at some very British icons: the Carry-On team.
The play is set in Sid James' caravan during the making of the eponymous films. Sid, Kenneth Williams, Barbara Windsor and Imogen Hassall are the actors portrayed and the plot largely centres on Sid's attempts to romance Barbara.
Johnson, who also directed the play, uses the situation to examine the difference between public personas and private ones, and manages to make this theme universal rather than one which just affects old comics.
The play largely stands or falls on the accuracy of the impersonations. Geoffrey Hutchings (Sid), Adam Godley (Ken) and Samantha Spiro (Babs) are wonderful. Spiro is particularly good and manages to age convincingly over the fourteen years the play spans. Gina Bellman is a bit of a weak link, but then it's difficult to get a clear image of Imogen Hassall after all these years. I just don't remember her being as dim as she's portrayed here.
The cast is completed by Jacqueline Deffarary as Sid's dresser and Kenneth MacDonald as one of Babs' husband's heavies. She lacks clarity of diction (or maybe I'm getting deaf in my old age), particularly when she feeds for Spiro's last line of the play and makes it incomprehensible.
Johnson assumes the audience know enough about the films to get various references (not necessarily the case with a National audience) but if you don't get them it doesn't matter. There's one disturbing reference to Joe Orton's death which sets Ken off on an oration about how brilliant Orton was ("He shined"), but Orton's name is never mentioned. It's a truly stunning moment which had the audience gasping.
It's a great evening of theatre and well worth getting down to the South bank to see.