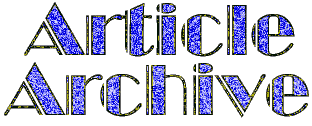 ---
For a number of years the Museum cinema at the NFT have been screening their Treasures from the Archive series, the aim of which is to have a year-round repertory of 360 film classics. So far about 140 prints have been acquired for this. Last month Sight and Sound published the list of these classics. Here are the British films on the list up to 1960.
1926 - The Lodger
1929 - Blackmail (Silent version)
1929 - Piccadilly (Silent version)
1935 - First a Girl
1936 - Rembrandt
1936 - Things To Come
1937 - Oh, Mr Porter!
1940 - The Thief of Bagdad
1942 - Went the Day Well?
1943 - The Life and Death of Colonel Blimp
1943 - Fires Were Started
1943 - Millions Like Us
1944 - Henry V
1945 - Brief Encounter
1945 - I Know Where I'm Going
1946 - A Matter of Life and Death
1946 - Great Expectations
1947 - Odd Man Out
1947 - Black Narcissus
1948 - The Red Shoes
1949 - Kind Hearts and Coronets
1949 - The Third Man
1955 - Richard III
1960 - Peeping Tom
Part of the fun of these lists is criticising them. There's a lot to criticise.
The films were selected by archivist David Meeker. The criteria for selection are various which is probably how it should be, but ultimately it all comes down to Mr Meeker's personal taste. This means there are 81 French films to 31 British ones (America comes top with 139, Italy 30, Germany 29). This says a lot about the BFI's anti-British bias.
On the list as a whole there is no Hammer film, no Bond, no Carry On, no Gainsborough melodrama. Is it true that there is only one British film from the fifties worth seeing? Off the top of my head you could have had most of the Ealing Comedies, The Happiest Days of Your Life, Room at the Top, I'm All Right Jack, The African Queen, Bridge on the River Kwai, The Cruel Sea...
So what would I add? Well, to begin with I'd ditch I Know Where I'm Going (there's enough Powell & Pressburger and it isn't their best - maybe A Canterbury Tale instead) and Richard III (nowhere near as good as Henry V). So we'll add Dracula, Goldfinger, Carry On Up the Khyber and The Wicked Lady.
For historical importance, I'd add The Quatermass Experiment (an example of a TV crossover), The Private Life of Henry VIII (international ambition), and Room at the Top (British New Wave).
On their own merits Green for Danger, Hindle Wakes, Passport to Pimlico, The Thirty Nine Steps (this is left out, but Marnie's in!), The Four Feathers, The Happiest Days of Your Life, Night of the Demon.
We need a popular musical comedy so either a Gracie Fields or a George Formby: Sing As We Go, for choice. A war film: either In Which We Serve or Way to the Stars. Maybe another Ealing comedy.
Since Mr Meeker has allowed himself some wildcard choices I will as well. So we'll have Two Thousand Women and Okay for Sound. And I'm going to stick in The Last Journey partly to represent the quota-quickies and partly because it's dead good.
The BFI's list isn't set in stone so if you have any recommendations why not contact the BFI and give them your suggestions. Or you can email me if you think I've left anything out.